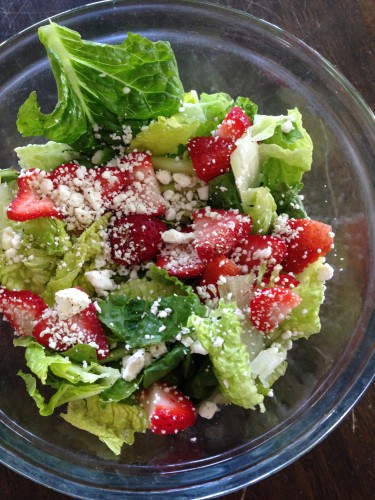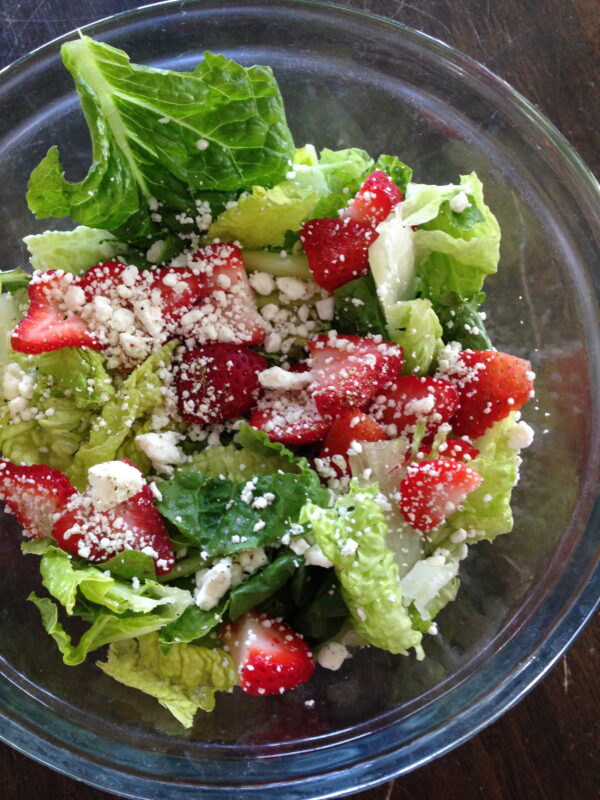 My garden is about to explode with a harvest of sweet strawberries and I'm always tempted to the the kids over to the pick-your-own farm to get even more. Here's a round up of some dynamite strawberry recipes, starting with a simple salad.
Strawberry Salad with Feta
Strawberries and balsamic vinegar are a match made in culinary heaven, a sprinkle of tangy feta cheese makes this salad even more outrageous. To make a complete meal, top with grilled chicken, steak or salmon.
Serves 1
3 cups lettuce (spring mix or arugula recommended)
1 cup sliced strawberries
1/4 cup crumbled feta cheese
Freshly ground black pepper
2 tablespoons Balsamic Vinaigrette
Combine lettuce, strawberries and feta, toss gently. Season with black pepper to taste and add dressing; toss again and serve.
Nutrition Info: Calories: 184; Total Fat: 10g; Saturated Fat: 6g; Sodium: 543mg; Cholesterol: 33mg; Carbohydrate: 22g; Fiber: 5g; Protein: 8g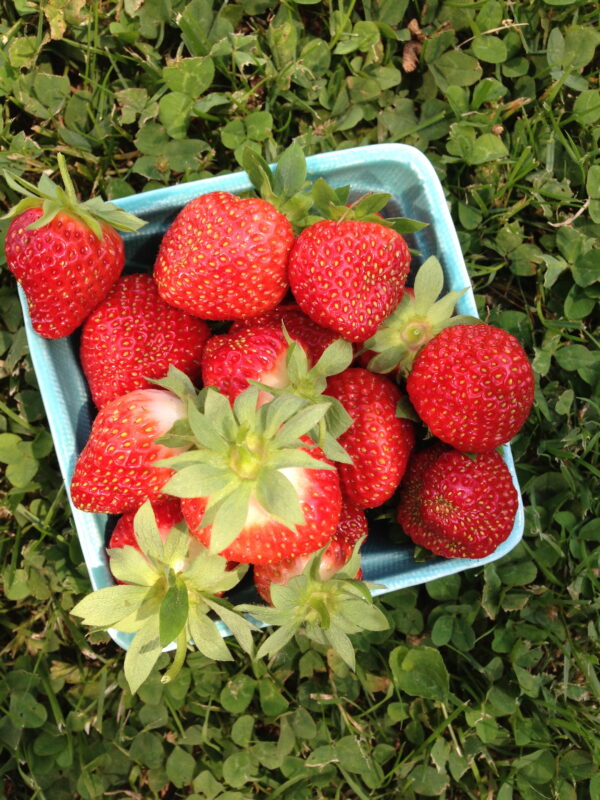 Scrumptious Strawberry Recipes
Strawberry Thyme Jam (via HealthyEats.com)
Strawberry Scones with Rhubarb Glaze