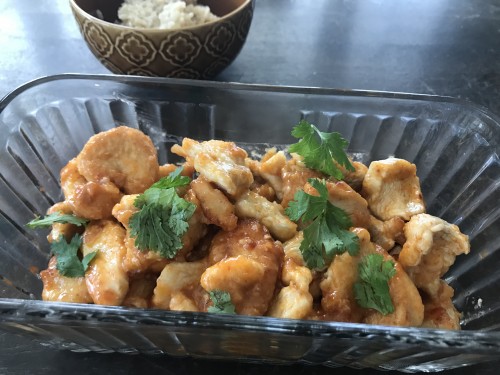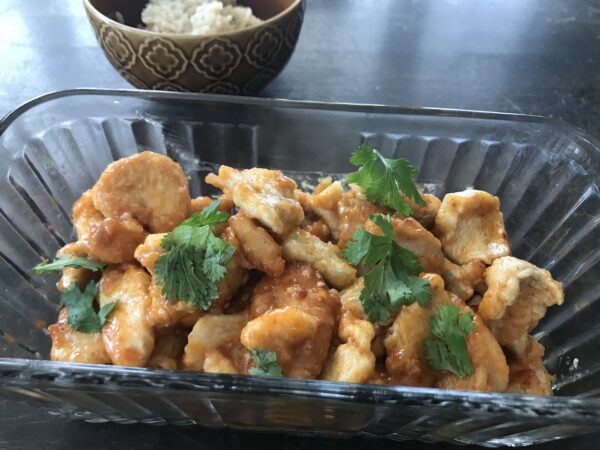 This 15 minute chicken dish is better than take out – and better for you! Hang up the phone and make this for a satisfying weeknight dinner. If you aren't a fan of spicy sauces, use teriyaki sauce instead.
Serves 4
2 tbsp Sambal Oelek (fresh chili paste)
1/4 cup water
2 tbsp white vinegar

1/2 tsp chopped garlic
1/4 cup granulated sugar

1/2 tsp kosher salt
12 oz chicken boneless, skinless chicken breast, sliced into strips
2 tablespoons cornstarch
1 tablespoon canola oil
Chopped fresh cilantro
Brown rice
In a blender combine Sambal Oelek, water, vinegar, garlic, sugar and salt. Blend until sugar is dissolved, about 30 seconds. Transfer to a small saucepan and bring to a simmer. Allow to cook for 10 minutes to thicken; turn off heat and set aside while you prepare the chicken. Place chicken and cornstarch in a resealable bag; seal and shake to coat. Heat oil in a large skillet over medium-high heat. Shake off excess cornstarch and transfer pieces of chicken to the skillet. Allow to brown in both sides, cooking time will be about 6 minutes total. Add chili sauce, reduce heat to medium and cook until chicken pieces are cooked all the way through, about 8 minutes. Top with fresh cilantro and serve with brown rice.
Nutrition Per Serving (does not include brown rice): Calories: 185; Total Fat: 6 grams; Saturated Fat: 1 gram; Total Carbohydrate: 13 grams
Sugars: 12 grams; Protein: 19 grams; Sodium: 377 milligrams; Cholesterol: 53 milligrams
Fiber: 0 gram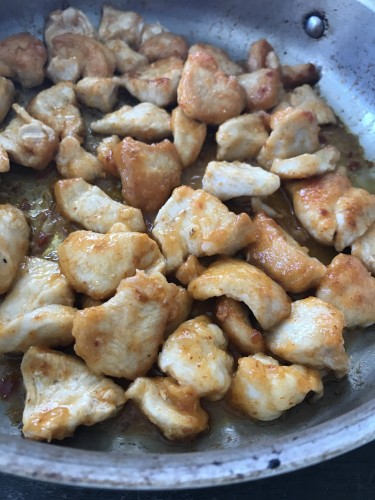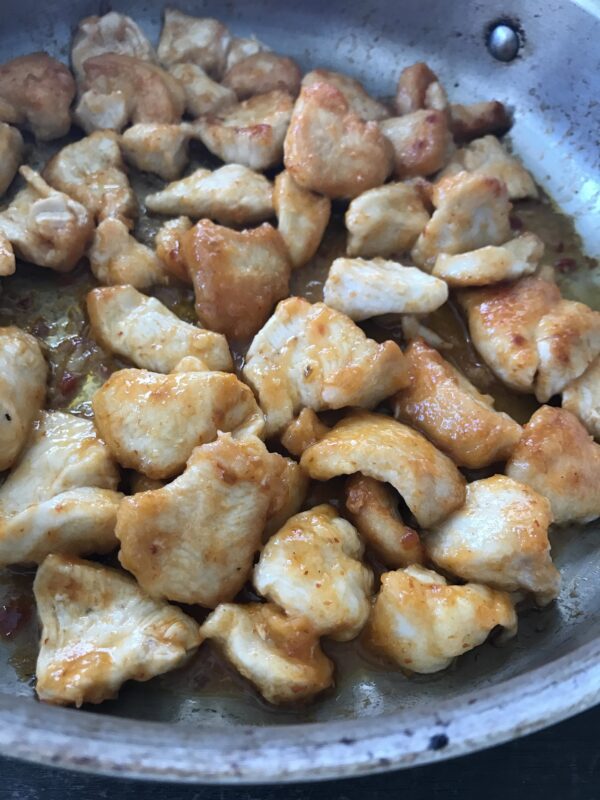 Save
Save