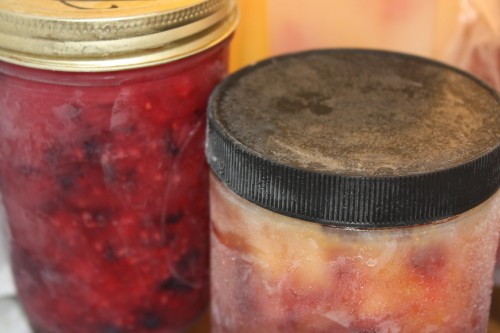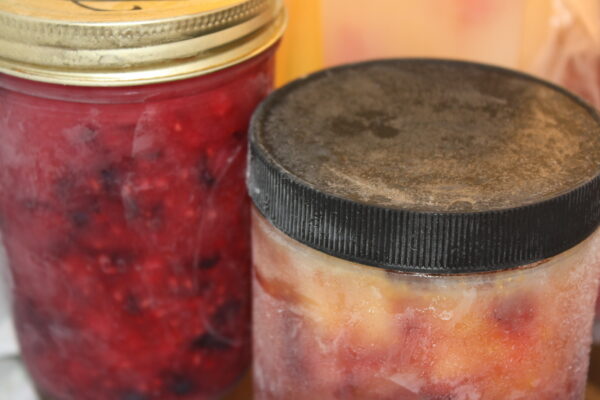 Peach Freezer Jam
I love the quality and flavor of homemade jam—it's a
tremendous way to hold on to the flavors of summer—
but I don't always have time for the traditional canning
process. Freezer jam solved that problem! Look for nosugar-
needed pectin in the grocery store specialty aisle
during the summer months or buy it online year-round.
Use this same method for other fruits like berries,
plums, and apricots.
2 cups granulated sugar
3 tablespoons no-sugar-needed pectin
4 cups peeled and chopped peaches
Juice of 1 lemon
Stir together sugar and pectin in bowl and set aside. In
a large saucepan combine fruit and lemon juice. Bring
mixture to a simmer over medium-high heat. Stir in
sugar and pectin mixture and bring to a hard boil. Boil
for 1 minute, remove from heat. Ladle jam into freezersafe
containers, cover, and place aside to set for 2 hours.
Transfer to freezer and store for up to 6 months. When
ready to use, transfer to the fridge for up to 1 month.
• Yield: 3 cups
Nutrition Information per Tablespoon
Calories: 40, Total Fat: 0 gram, Saturated Fat: 0 grams, Carbohydrate:
10 grams, Sugars: 10 grams, Protein: 0 grams, Sodium: 0 milligrams,
Cholesterol: 0 milligrams, Fiber: 0 gram, Vitami