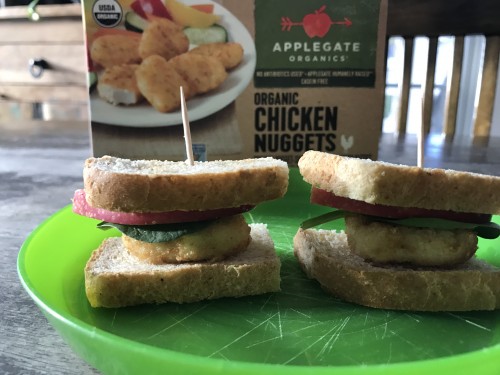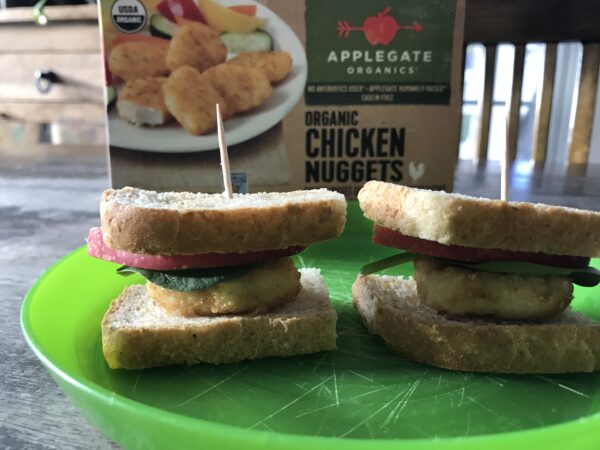 Some evenings making dinner just seems too overwhelming! But I've noticed that my lack of enthusiasm can easily spill over to my kids' desire to eat. To avoid this dinnertime drama I have a few quick and easy go-to dinner options that come right from the freezer. I've partnered with Applegate to give you some fresh and fun ideas featuring their new line of Non-GMO Progect Verified Organic Chicken Nuggets.
#1 Spinach & Apple Chicken Nugget Sliders (pictured above)
Whole grain bread, apples and baby spinach make these tiny sammies colorful, filling, and kid-friendly.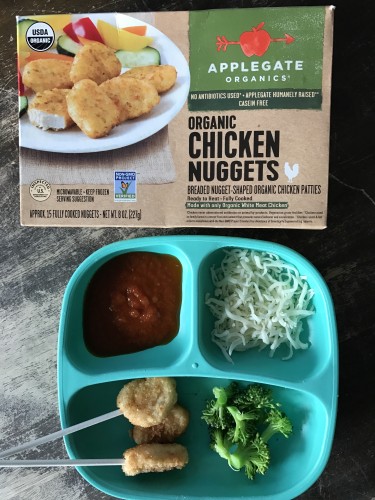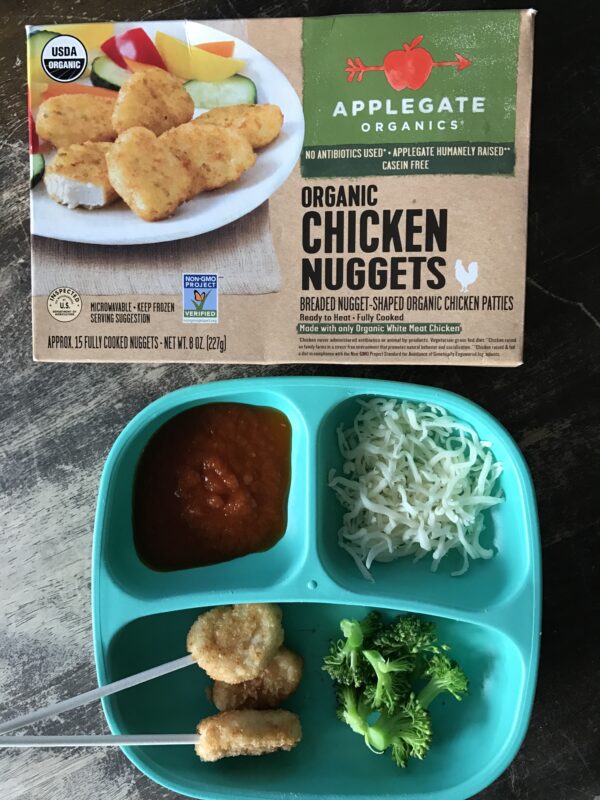 #2: Deconstructed Chicken Parmesan
Food tastes better with eaten on a lollipop stick (according to my kids, anyway). Serve skewered nuggets with sauce and cheese for dipping.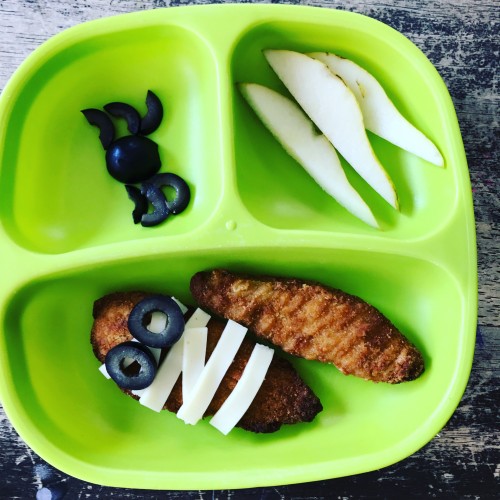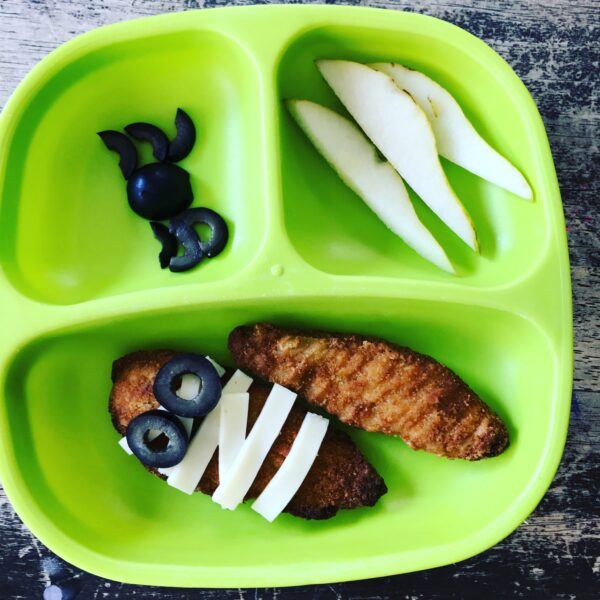 #3 Festive Characters
Transform chicken (here I used Applegate Organic Chicken Strips) into fun characters with a few healthly add-ons. Mummies for Halloween, Rudolph for Christmas; I've even make a bikini out of lettuce and cherry tomatoes in the summer. The kids will sprint to the table to see what you've created, or better yet – let them in on the decorating. Playing with food is ok sometimes!