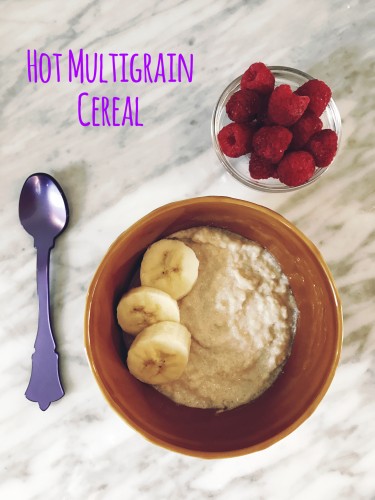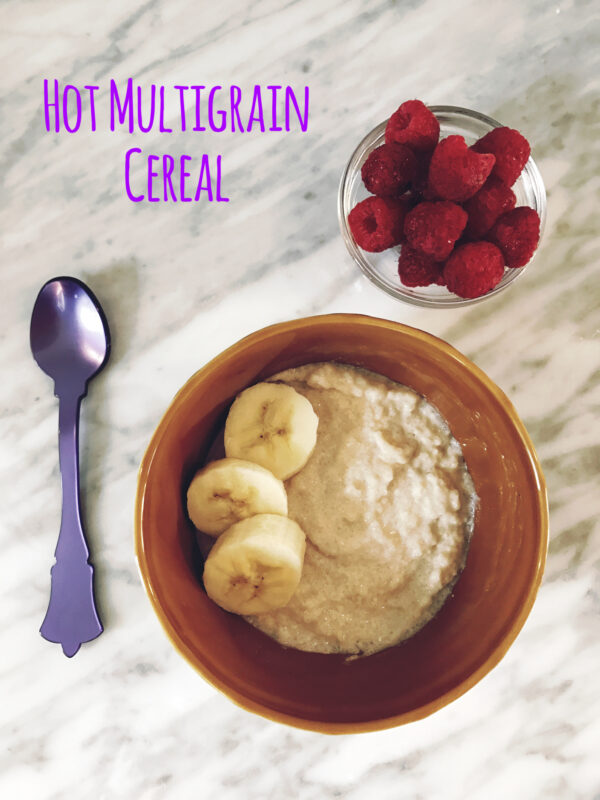 I've got high standards for breakfast! I want to start my day with something easy, tasty and not loaded with sugar. I've been working with the folks at fairlife and recently created this delicious recipe my entire family adores.
Hot Cereal Upgrade
I have fond memories of steamy bowls of instant cream of wheat mixed up by my mother on chilly mornings. I decided to reinvent this breakfast classic by giving the ingredients an upgrade. I aimed for a more nutrient dense version made with brown rice, quinoa and cinnamon. The secret ingredient is ultra-filtered fairlife milk, which contains more protein and less sugar than ordinary milk (win-win), it's also lactose free!
Hot Multigrain Cereal

This warm and cozy one-pot breakfast is total comfort food! Using fairlife milk instead of water adds bone-building calcium plus makes the meal way more satisfying. The recipe makes a large batch of dry ingredients – you only need a portion to make 2 to 3 servings. Store the rest in an airtight container in the pantry for up to one month.
Serves: 2 to 3
2 cups dry long grain brown rice
1 cup dry quinoa
2 cups fairlife reduced fat milk
1 cinnamon stick
¼ teaspoon ground cinnamon
2 tablespoons maple syrup, plus more for drizzling
Fresh fruit for serving
Place brown rice and quinoa in a food processor or high speed blender and grind to a fine powder; transfer to a container and set aside.
Combine milk and cinnamon stick in a medium saucepan and bring to a simmer over medium-high heat. Remove the cinnamon stick then whisk in ground cinnamon, maple syrup, and ½ cup of the grain mixture. Continue to cook, whisking frequently until the mixture is thickened, 6 to 8 minutes. Serve immediately topped with fresh fruit and a drizzle of maple syrup, if desired.
Nutrition Info Per Serving (3/4 cup): Calories: 213; Total Fat: 4 grams; Saturated Fat: 2 grams; Total Carbohydrate: 33 grams; Sugars: 11 grams; Protein: 11 grams; Sodium: 86 milligrams; Cholesterol: 13 milligrams; Fiber: 2 grams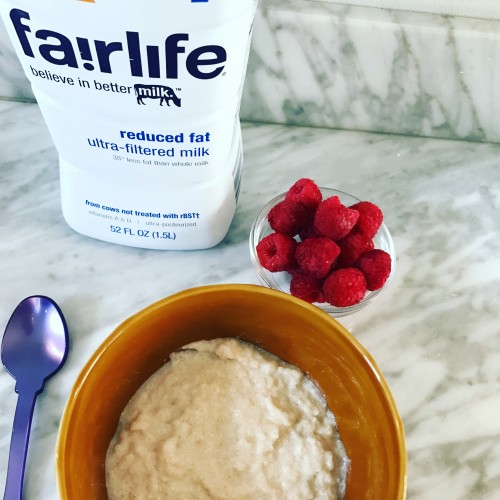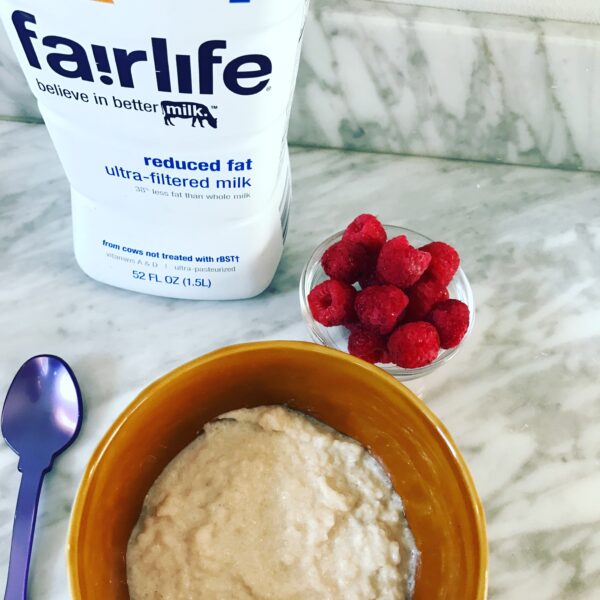 *Disclosure – I have recently partnered with fairlife for this post. All opinions are my own.