Foil Packet Lemon & Herb Cod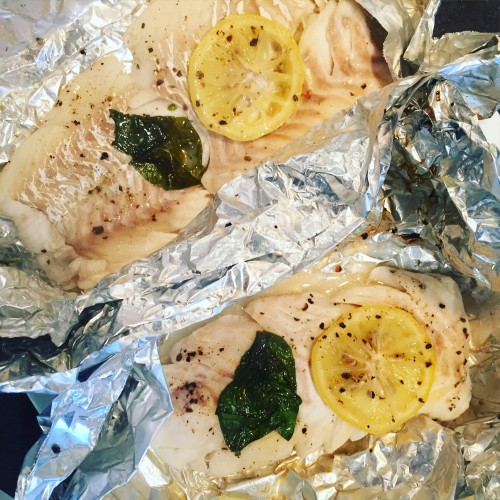 The only thing easier than making this healthy, high protein recipe is the clean up. No pots, pans or utensils required. If an outdoor grill isn't an option, use the oven or a cast iron skillet.
Serves: 2
2 (8 ounce pieces) fresh cod
2 tablespoons extra virgin olive oil
1 lemon, sliced
Fresh basil
Kosher salt and black pepper
Place each piece of fish on a piece of heavy duty aluminum foil (or a double layer of regular foil). Top each with 1 tablespoon of olive oil, lemon slice and basil; season with salt and pepper. Fold in edges of foil to create a packet. Place packets on a hot grill for 10 minutes or until fish is opaque. Allow to cool for 5 minutes; serve with fresh lemon slices.
Nutrition Per Serving:
Calories: 305
Fat: 15 grams
Carbohydrates: 0 grams
Protein: 40 grams