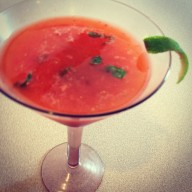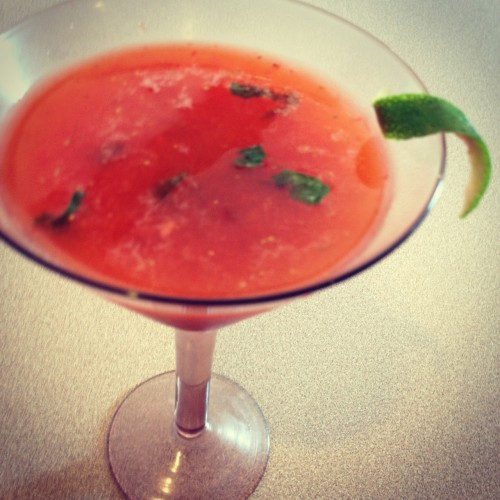 Contributed by Devan Alusik
It's strawberry season and the wave of pandemonium over these delicious morsels of sweetness can be seen every from kitchens to restaurants to ice cream trucks. The star of the show in baked goods, salads, desserts, popsicles, breakfast and drinks, there's no wrong way to eat a strawberry.
With a short shelf life and delicate structure, it's important to not only store them properly in a cool place, but to eat them while they last! Should your strawberries start to get mushy, save them for strawberry sauce, jam, in pies or even in smoothies! Strawberry season runs until mid August, with the best of the best coming from local farms.
Aside from the favorite ways we love to eat strawberries, why not try them other unique ways? For instance, herbs are also plentiful now at local markets and compliment the strawberry in a great way. This is a tasty pairing of strawberry and basil, and a winner at the end of every sip.
Strawberry Basil Gimlet
1 1/2 cups sliced strawberries
Juice of 1 lime
3/4 oz simple syrup
1 oz fresh lime juice
1
1/2 oz Gin or Vodka
2-3 sliced basil leaves
Purée strawberries with simple syrup and lime juice. Strain through a sieve into a shaker (filled with 5 ice cubes). Add ounce of lime juice, vodka/gin and basil. Shake vigorously about 20 seconds until everything is blended. Strain and pour into a martini glass.