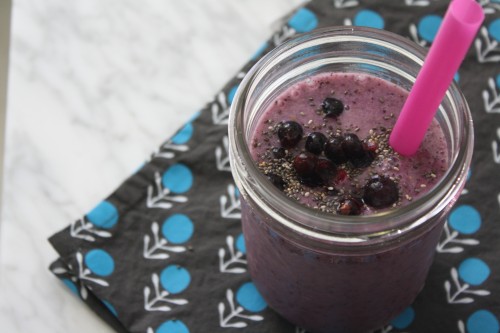 Serves: 2
1 1/2 cups unsweetened almond milk
1 cup frozen mango chunks
1 cup frozen wild blueberries
1 scoop vanilla protein powder
1. In a blender, combine almond milk, mango, blueberries and protein powder.
2. Blend until smooth. Add additional splash or 2 of almond milk if desired.
3. Pour into glasses and serve.