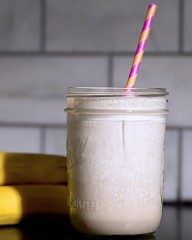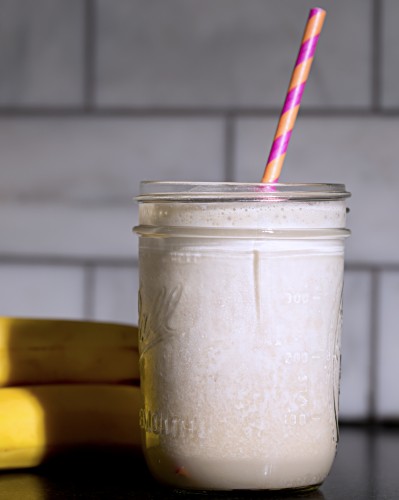 My older daughter can't get enough of this "milk shake," where frozen banana takes the place of ice cream. To turn into a breakfast item, add a handful of fresh berries, or throw in some mini chocolate chips and—voilà— it's dessert.
2 medium bananas, frozen
1 cup low-fat (1 percent) milk
Place ingredients in a blender and blend until smooth.
Yield: about 2 ½ cups
Nutrition information per B/c Cup Calories: 102, Total Fat: 1 gram, Saturated Fat: 1 gram, Carbohydrate: 22 grams, Sugars: 14 grams, Protein: 4 grams, Sodium: 42 milligrams, Cholesterol: 5 milligrams, Fiber: 2 grams, Vitamin D: 33 IU, Calcium: 104 milligrams, Iron: 0.2 milligrams
Excerpted from First Bites: Superfoods for Babies and Toddlers by Dana Angelo White. © 2015 by Dana Angelo White. A Perigee Book, Penguin Group USA, A Penguin Random House Company.
Photo Courtesy Rob Staub Photography