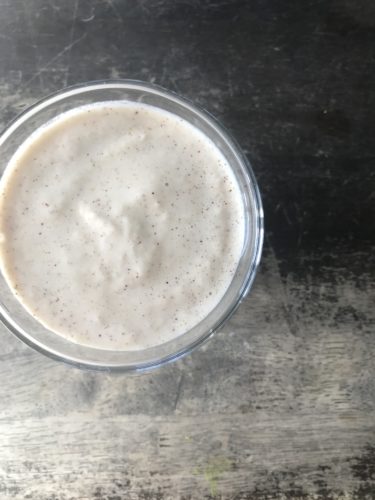 Cauliflower Almond Smoothie
Oodles of protein, fiber and healthy fat blended into sippable goodness – a cauliflower recipe you never expected.
Serves: 2
2 cup skim milk
1 cup frozen cauliflower florets
1 frozen banana
2 tbsp almond butter
Pour milk into blender, followed by cauliflower, banana and almond butter. Blend until smooth and serve.
Nutrition Info Per Serving
244 calories, 9g fat (1g saturated fat), 5mg cholesterol, 120mg sodium,
31g carbohydrates (21g sugar, 0g added sugar, 4g fiber), 13g protein