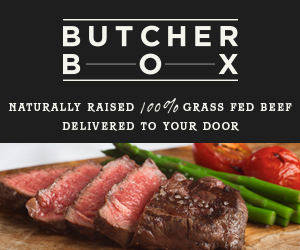 I've recently partnered with ButcherBox. To learn more and order grass fed beef to your door – click here. One of my favorite quick and easy weeknight dinners are these grass fed meatballs.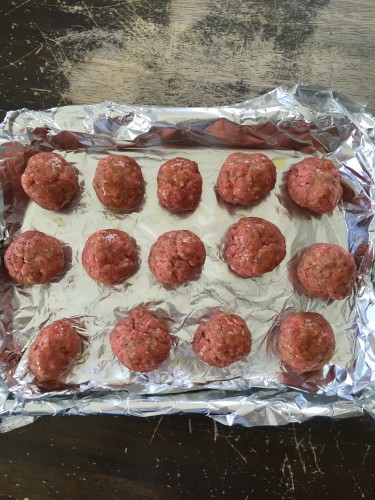 Best Baked Meatballs
These simple meatballs are baked so there's less grease and the natural flavors of the meat shine though.
1 pound ground beef
1 large egg, beaten
2 tablespoons panko bread crumbs
2 tablespoons Italian-seasoned bread crumbs
1 tablespoon prepared pesto (make your own Arugula Pesto via Healthy Eats)
1 teaspoon kosher salt
½ teaspoon freshly ground black pepper
Preheat oven to 400 degrees F. Line a baking sheet with parchment paper or aluminum foil. In
a large bowl, combine ground beef, egg, bread crumbs, and pesto; season with salt and pepper. With clean hands, gently mix well and form into approximately sixteen 1-ounce balls. Transfer to baking sheet and bake for 20 minutes or until internal temperature reaches 155-160 degrees F. Serve with pasta and my Basic Tomato Sauce.
Nutrition information per meatball
Calories: 69, Total Fat: 3.5 grams, Saturated Fat: 1.5 grams, Carbohydrate:
1 gram, Sugars: 0 grams, Protein: 6 grams, Sodium: 124 milligrams,
Cholesterol: 29 milligrams, Fiber: 0