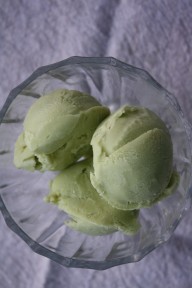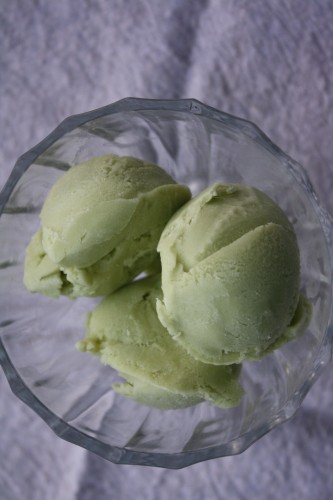 A simple recipe that was inspired by my love of avocado and some athletes I work with that need to avoid dairy.

Avocado Ice Cream
Makes 1 quart
2 avocado
Juice of 1/2 lemon
2 (14 oz) cans unsweetened coconut milk
2 tablespoons agave
1/4 cup granulated sugar
Place ingredients in a blender and blend until smooth. Transfer mixture to an ice cream machine and prepare according to manufacturers suggestions. Mixture should mix for about 15 minutes, then transfer to a container to harden in the freezer.
Nutrition Info Per Serving: Calories: 271; Total Fat: 24 grams; Saturated Fat: 18 grams; Total Carbohydrate: 17 grams
Sugars: 10 grams; Protein: 2 grams; Sodium: 28 milligrams; Cholesterol: 0 milligrams
Fiber: 2 grams