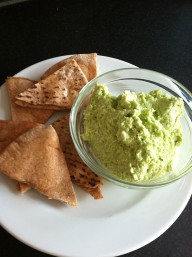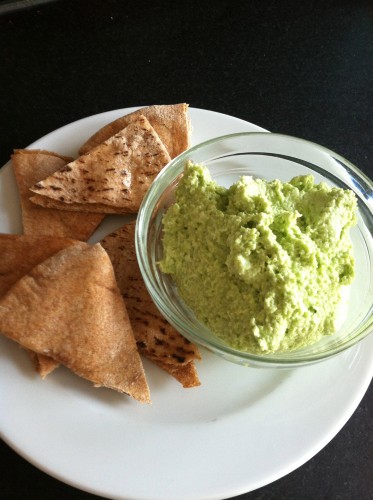 Game day is a very important celebration in our house. Not only are we football fans, we're foodies! Here is a collection of some all-time favorite recipes.
Winning Snacks
I love trying new products and recipes in honor of the big game! This year I was blown away by Kettle Brand's Pepperoncini Potato Chips – they bring the tang, salt, and crunch that every party spread needs. I also enjoyed testing out Angie's Sweet & Salty Boom Chick Puffs – made with ancient grains. This Food Network Kitchen's recipe for Buffalo Cauliflower with Blue Cheese Sauce is not to be missed!
Touchdown Scoring Recipes
Make any of these tasty (and healthy) crowd-pleasing this Sunday.
Chicken Sausage & Pepper Flatbread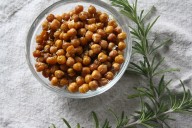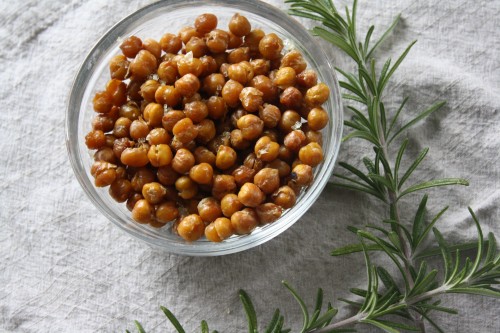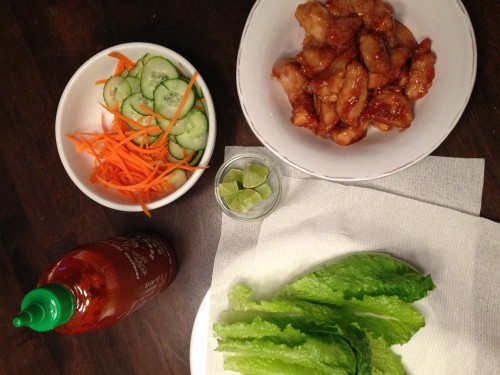 Whole Grain Pita Chips with Edamame Hummus (pictured above)
This protein-packed dip is super fun for dunking veg- gies and homemade pita chips—they're healthier than anything out of a bag! For thinner chips, use whole wheat flour tortillas.
3 (6-inch) whole wheat pitas
4 tablespoons olive oil, divided
¾ teaspoon kosher salt
Pinch black pepper, plus more to taste
2 cups shelled frozen edamame, thawed
2 tablespoons whipped cream cheese
1 tablespoon honey
Juice and zest of one lemon
Preheat oven to 350°F. Using a sharp knife or pizza cutter, slice each pita into eight triangles. Place 1 tablespoon olive oil in a small bowl, season with ¼ teaspoon salt and pepper (to taste). Place pita wedges on a large sheet pan and brush with seasoned oil. Bake for 5 to 7 minutes or until they just begin to turn golden brown. While chips are baking, make the dip. Place edamame, remaining oil, cream cheese, honey, lemon juice and zest, ½ teaspoon salt and pepper in a food processor and run until smooth and creamy. Serve dip with chips on the side.
Yield: 24 chips and 1 ¾ cups dip
Nutrition information per serving (3 Chips and 1 tablespoon dip)
Calories: 95, Total Fat: 3 grams, Saturated Fat: 0 grams, Carbohydrate: 15 grams, Sugars: 1 gram, Protein: 4 grams, Sodium: 187 milligrams, Cholesterol: 1 milligram, Fiber: 2 grams, Vitamin D: 0 IU, Calcium: 11 milligrams, Iron: 1 milligram
Excerpted from First Bites: Superfoods for Babies and Toddlers by Dana Angelo White. © 2015 by Dana Angelo White. A Perigee Book, Penguin Group USA, A Penguin Random House Company.