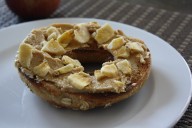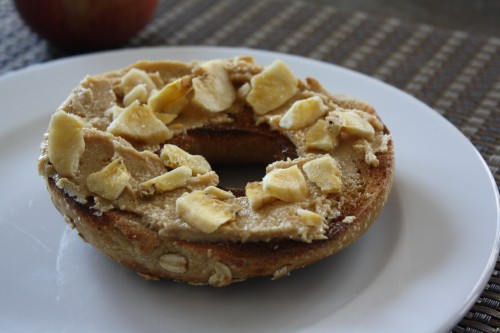 Happy National Peanut Butter Day! To celebrate I am sharing a few of my favorite picks and recipes, plus some peanut butter goodness from my new book – First Bites: Superfoods for Babies and Toddlers.
Homemade Peanut Butter on a bagel topped with dried banana chips for some crunch (pictured above).
Peanut Butter & Green Apple Toast makes a quick, easy and healthy breakfast.
Make a batch of Peanut Butter & Banana Granola for snacking.
Oatmeal Peanut Butter Energy Bars are perfect for a post workout snack.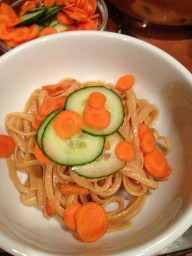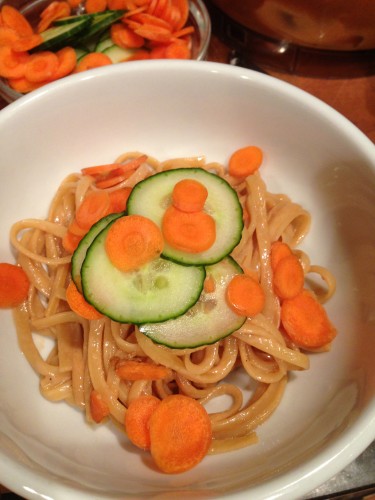 A must-try recipe…. Peanut Butter Spaghetti! It may sound odd but wait until you taste it.
Aside from making my own peanut butter creations, I reach for KIND Peanut Butter Whole Grain Clusters, Trader Joe's Peanut Butter Filled Pretzels and PB Chocolate Love Smoothie from Jamba Juice.