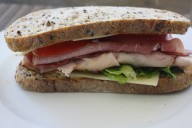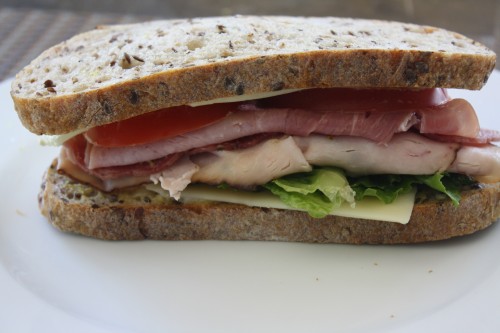 Misconception: Just eat lots of protein after a workout.
Truth: Eat protein along with carbohydrates after a workout to promote recovery and build muscle.
Science: Muscle cells are more sensitive to protein immediately after exercise.
Reach for these five foods to make the most of your workouts.  For best results, eat within 30 to 60 minutes after exercise. 
1) Chocolate milk – a huge hit with athletes and there's science to back it up! Chocolate milk delivers carbs, protein, fluid, electrolytes, and bone building nutrients all in one.
2) Greek yogurt – this higher protein option is also packed with calcium for strong bones. Not all brands contain vitamin D (another bone-building nutrient) so check labels!
3) Peanut butter – easy, tasty, and perfect for on the go!
4) Cold cuts – turkey, ham,  sliced chicken, and roast beef are lean protein options – slap together a sandwich (veggies too please) and be on your way!
5) Eggs – cap off an early morning workout with a quick scramble – add veggies and cheese to the mix and pair up with whole grain bread.