Wild Blueberry Oatmilk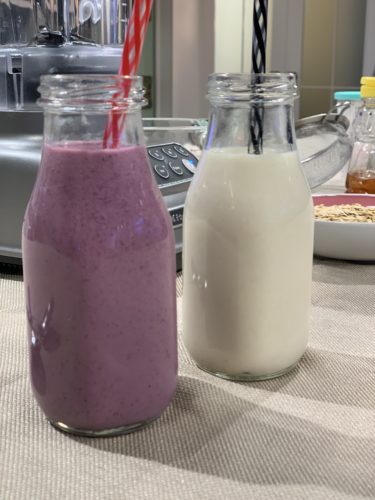 Oat milk is trending for 2020. You can make your own version of this plant-based milk for a fraction of the cost of store-bought varieties, plus you can flavor it naturally with frozen fruit. This recipe gets incredible flavor, show-stopping color and an antioxidant boost from wild blueberries.
1 cup rolled oats (certified gluten free, if desired)
3 cups water
1 cup frozen wild blueberries
1 tbsp honey
pinch kosher salt
Place ingredients in a blender and blend for 2 minutes. Strain mixture through a fine mesh strainer*and serve. Store in the refrigerator for up to 5 days.
*you can also use a nut milk bag, coffee filter or cheese cloth to strain depending on the texture you desire.