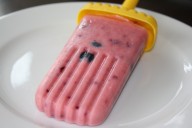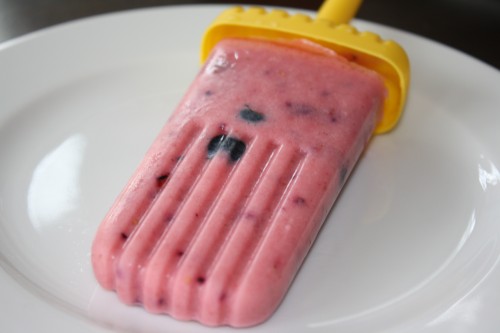 My girls love to make smoothies for breakfast but we always have some left over. While they don't get very exited about keeping them in the fridge for later on – freezing them on a stick has a totally different appeal.
Using a blender whirl up any combo of the following
2 cups frozen fruit
8 ounces yogurt
2 cups 100% fruit juice, boxed coconut milk or almond milk
This should make enough to fill 6 standard popsicle molds, plus leave with some extra for sipping.