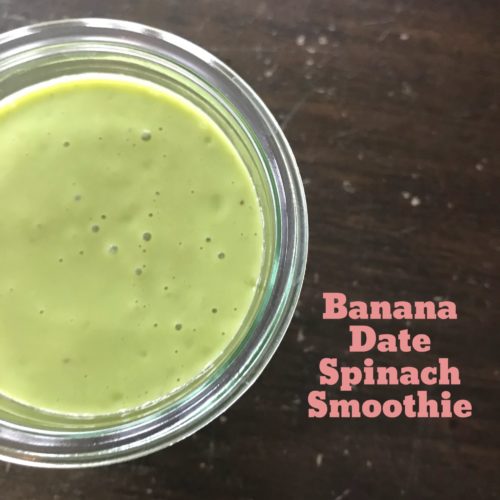 Power up your morning with this naturally sweetened green drink. For some extra crunch, throw in a handful of walnuts or a few chia seeds.
Serves: 1
1 ripe banana
2 dates, pitted and roughly chopped
1 handful baby spinach
1 cup low fat milk
Ice
Place ingredients in a blender and blend until smooth.
Nutrition Per Serving: Calories: 284; Total Fat: 3 grams; Saturated Fat: 2 grams; Total Carbohydrate: 57 grams; Protein: 11 grams; Sodium: 175 milligrams; Cholesterol: 10 milligrams; Fiber: 6 grams

Print This Post