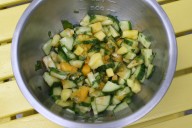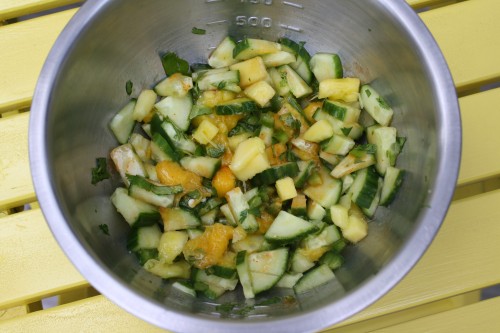 Meet my new favorite cookout condiment. Pile on to hog dogs, burgers, grilled chicken, fish, or pulled pork. Check out the recipe variation to turn this fresh relish into a cooked down (and naturally sweetened) pickled relish.
Makes about 2 cups
1 mango, peeled and finely chopped
1/2 seedless cucumber, finely chopped
1 tablespoon finely chopped jalapeno pepper
2 tablespoons chopped fresh cilantro
1/4 teaspoon kosher salt
2 dashes hot sauce
Place ingredients in a medium bowl and toss to combine.
Nutrition Info (2 tablespoons):
Calories: 11; Fat: 0 grams; Carbohydrate: 3 grams; Sodium: 33 milligrams
*Recipe variation: For a cooked pickled relish, combine above ingredients with 1/4 cup apple cider vinegar and 1/4 cup water in a small saucepan. Bring to a boil and reduce to a simmer; cook for 15 minutes until most of the liquid is reduced and the mango and cucumber are tender. Place in glass jar and store in the fridge for up to 2 weeks.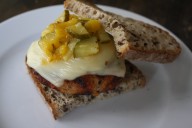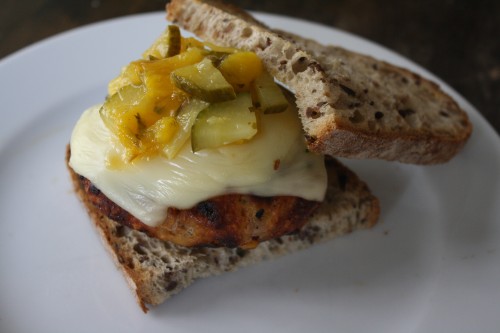 Get creative – add fresh tomato or red bell pepper to the mix!