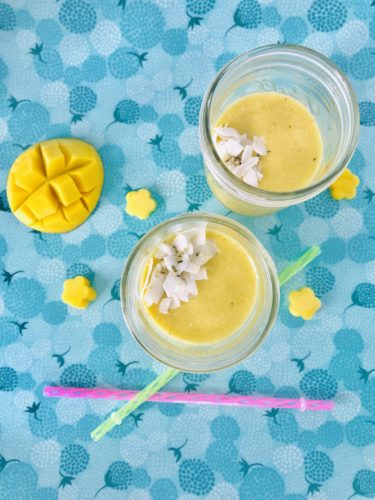 This blog was created in partnership with the National Mango Board, but all opinions are my own.
 This time of year, I am paying extra attention to my skin. The winter dryness is finally subsiding and I'm looking forward to hitting the beach for more sunshine (wearing sunscreen, of course). Sunshine aside, your diet also plays a huge role in the health of your skin.
One part of eating for skin health is backing off on foods that work against a healthy complexion like candy, fried foods, alcohol and salty snacks. The more enjoyable part of eating for skin health includes getting more of these 3 delightfully, skin pleasing foods.
Mango
Juicy mangos help keep me hydrated plus they have several skin loving nutrients. More research is needed to make a direct connection about mangos and skin health but mangos have nutrients in all the right places. Mangos are an excellent source of vitamin A, a nutrient vital for skin and eye health. They are also an excellent source of vitamin C which may help improve the texture, moisture and elasticity of skin.  Vitamin C also plays an essential role in the syntheses of collagen – the protein that gives skin strength and structure.  Mango coleslaw and fruit leather are my warm weather go-to recipes, but one of the best ways to enjoy mango is in this inflammation fighting smoothie where the sweetness of mango is teamed up with the cool freshness of mint See recipe below
 Salmon
High in inflammation fighting omega-3 fats and low in mercury, I have committed to eating more salmon in 2019! It makes for a healthy and fast weeknight dinner when roasted or after (my new favorite) a quick cook in the Instant Pot.
Nuts
With healthy fats and plentiful amounts of vitamin E, nuts like almonds, walnuts and pistachios can promote heart and skin health. Add nuts to smoothies, salads, trail mix and homemade granola. For a decadent, lower guilt treat try chocolate bark.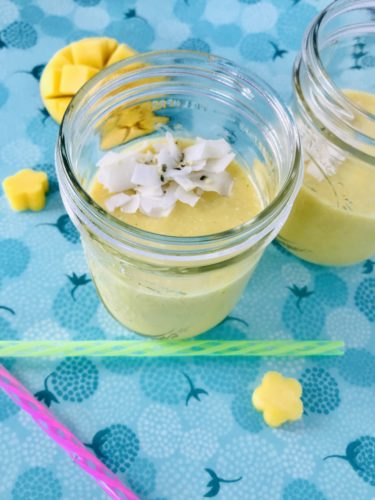 Minty Mango Smoothie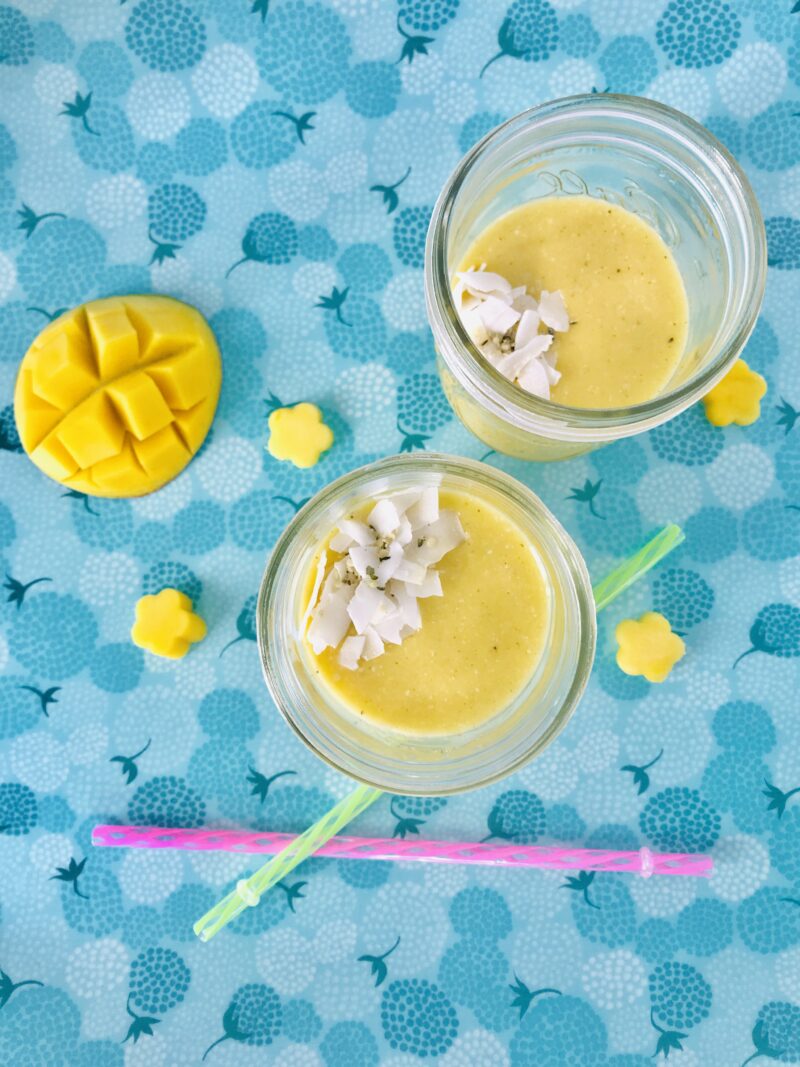 Ingredients
1

cup

chopped fresh mango

1

frozen banana

3-4

fresh mint leaves

2

tbsp

hemp seeds

1

cup

orange juice

2

tbsp

dried unsweetened coconut

Ice
Instructions
Combine ingredients in a blender and blend until smooth. Pour into glasses and serve.
Nutrition
Calories:
248
kcal
Carbohydrates:
42
g
Protein:
6
g
Fat:
9
g
Saturated Fat:
4
g
Cholesterol:
0
mg
Sodium:
4
mg
Fiber:
4
g
Sugar:
30
g