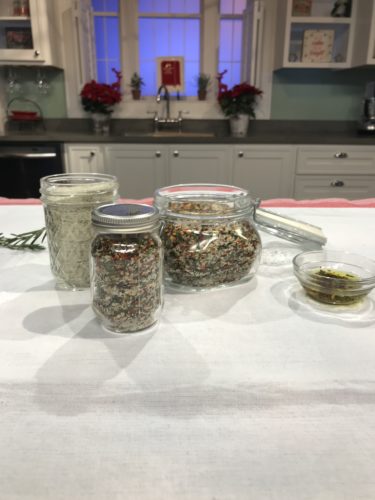 Whether you are looking for the perfect side dish, hostess gift or healthy-ish sweet treat, I've got a combo of unbeatable recipes for your holiday. Thanks to partners POM Wonderful and Carapelli Olive Oil for sharing their recipes.
1.) Marinated Roasted Shiitake Mushrooms with Olive Oil Agrodolce
2.) Naughty and Nice DIY Spice Blends
3.) Chocolate Dipped Clementines
4.) For the POM Wonderful Party Punch – combine 2 cups of POM Wonderful 100% Pomegranate Juice with 2 cups freshly squeezed orange juice (or use mandarin oranges) and 2 tsp freshly grated ginger. Before serving, gently stir in 2 cups of chilled club soda or sparkling water. Pour into glasses and serve garnished with rosemary sprigs and frozen mandarin orange slices.
Happy Holidays!