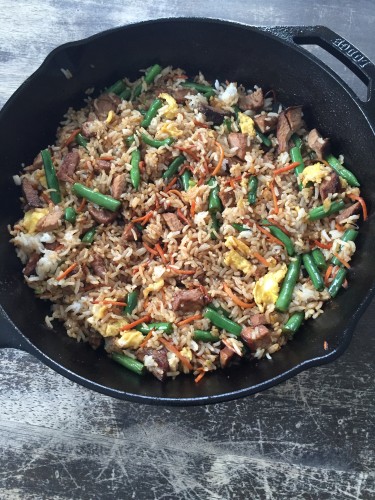 Dinner Road Map
Dinner doesn't have to be stressful or overwhelming. Here are my best tips and recipes to master meal planning for weeknight dinners.
I use my basic meal plan guidelines as a starting point each week. One night is roasted or grilled protein with rice or pasta – I make extra and those leftovers become another meal later in the week. One night is seafood, another vegetarian, another is pizza. My busiest day of the week always changes but on that night it's a low prep slow cooker or Instant Pot meal or something from the freezer.
The last rule to dinner meal prep is always have some sort of vegetable (raw or cooked) or salad with dinner. It doesnt have to be fancy or composed, even a bowl of carrot sticks or cucumber slices will work.
Here are 4 weeks of weeknight meals to help take the guess work out of dinner prep.
Week 1
1.    Chicken Breast + Brown Rice — make extra rice and reserve some chicken for night #3 – Season 4 bone-in/skin-on split chicken breasts with olive oil, salt and pepper – roast at 400F until internal reaches 160F (about 35-40mins)
2.  Tacos
3.  Chicken Fried Rice
4.  Pesto Roasted Salmon + baked sweet potatoes
5.  Pizza Night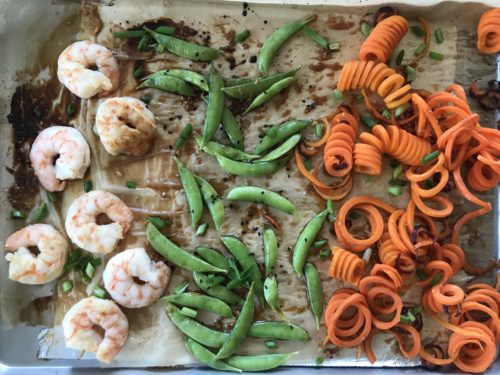 Week 2
1. Slow Cooker Cha Cha Chicken
2. Grilled Chicken or Steak Quesadillas + Beet Salads
3. Turkey Burger Sliders (using meatballs) and Oven fries
4. Pita Bread Pizza
5. Sheet Pan Shrimp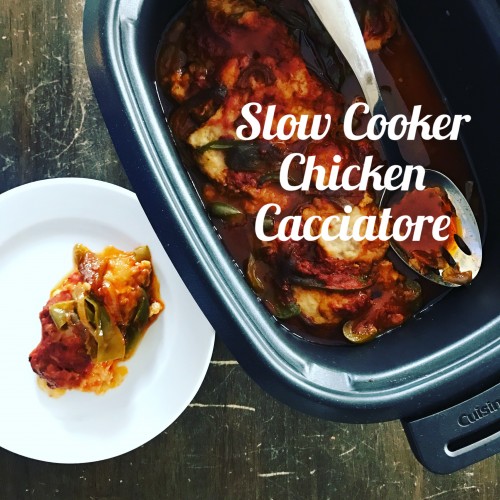 Week 3
1. EZ Pasta + Meat Sauce
Sauté a pound of ground turkey or lean beef in this sauce and serve with pasta – sauce will also be needed for night #5
2. Dijon & Thyme Roasted Salmon + Quinoa – make extra quinoa for night #4  (back up – Trader Joes Fish Sticks for the Kids) or Grilled Catfish Tacos
3. Sheet Pan Chicken Legs + Sweet Potato
4. Quinoa Stuffed Peppers (with or without sausage)
5. Slow Cooker Chicken Cacciatore

Week 4
1. Chicken Breast + Brown Rice — make extra rice and reserve some chicken for night #3
Season 4 bone-in/skin-on split chicken breasts with olive oil, salt and pepper – roast at 400F until internal reaches 160F (about 35-40mins)
2. Slow Cooker Coconut Chicken
3. Burritos – chicken, cheese, brown rice, vegetables, avocado in whole grain tortillas
4. Cod Foil Packets with Summer Squash "Pasta"
5. Pizza Pockets
BONUS! Week 5
1. Choose a favorite from Week 1
2. Choose a favorite from Week 2
3. Choose a favorite from Week 3
4. Choose a favorite from Week 4
5. BONUS from below
BONUS RECIPES
Immunity Soup
Roasted Cauliflower Soup
Quesadilla Lasagna