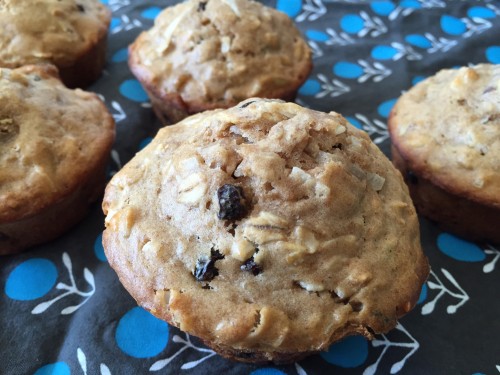 There's no disputing athletes need protein, but unfortunately the protein sources they choose aren't always optimal. And while chicken breast might be a good option, a little variety would be nice! Even more concerning is the average athlete's timing of protein intake, it's flat out incorrect for proper muscle recovery. I've partnered with EAS to demonstrate the proper way to eat protein, plus devised some tasty ways to get some.
Sources & Amounts
Ideal protein sources have a full panel of building blocks (aka – amino acids). Since the body doesn't have the capability to store protein, it uses what it needs from a meal or snack, and then gets rid of the extra (more on this below). So the goal is to offer a diverse array of amino acids for your body to work with. Achieve this protein smorgasbord by choosing proteins like lean meats, dairy, eggs or a whey or milk based protein supplement. Soy, quinoa, legumes and whole grains are also nutritious plant-based options. Aim for 20 to 25 grams of protein from foods like these at meals and snacks – here's how you get there…
What does 20 to 25 grams look like?
1 cup plain nonfat Greek yogurt (20 grams)
3 ounces of deli turkey + string cheese (20 grams)
3 eggs (21 grams)
1 scoop Myoplex Vanilla Protein Powder (26 grams)
1 cup low fat cottage cheese (28 grams)
2 tablespoons peanut butter + 1 cup milk (18 grams)
1 cup shelled edamame (17 grams)
3 oz tofu + 1 cup cooked quinoa (17 grams)
Timing
So remember when I mentioned you couldn't store protein? This is why timing is so important. Ideally protein rich foods should be spread out in smaller increments throughout the day. Conservative amounts of protein should be present at all meals, most snacks, and (without a doubt) post workout.
Pressed for time? Don't skip! Here's where a protein supplement from a good quality powder or bar can come in handy. Make a batch of these Power Cakes (recipe follows) ahead and have a healthy and protein-filled snack ready to go.
Learn more about how to build a healthy protein shake here from HealthyEats.com
EAS Power Snack Cakes
Make a batch of these handheld nutrition-packed cakes and store in the freezer. Grab one for breakfast or toss in your gym bag for a post workout snack.
Make 12 cakes
½ cup all-purpose flour
½ cup whole-wheat flour
¾ cup rolled oats
¼ teaspoon baking soda
½ teaspoon kosher salt
2 scoops Myoplex Vanilla Protein Powder
1 egg, beaten
½ cup lightly packed brown sugar
½ cup applesauce
½ cup canola oil
1 cup water
½ cup chopped walnuts
½ cup shredded coconut
¼ cup pumpkin seeds
¼ cup dried currants
Preheat oven to 350-degrees F. Spray a 12-cup muffin pan with nonstick spray. In a large bowl whisk together flours, oats, baking soda, salt and protein powder. In a separate bowl combine egg, brown sugar, applesauce, canola oil and water; whisk well. Add wet mixture to dry ingredients and mix until combined. Fold in walnuts, coconut, pumpkin seeds and currants. Using a ¼-cup measure, fill each muffin pan; bake for 13 to 15 minutes or until cooked through. Allow to cool completely before serving.
Nutrition Info Per Serving:
Calories: 254; Total Fat: 15 gram; Saturated Fat: 2 grams; Total Carbohydrate: 24 grams
Sugars: 11 grams; Protein: 9 grams; Sodium: 121 milligrams; Cholesterol: 17 milligrams; Fiber: 3 grams