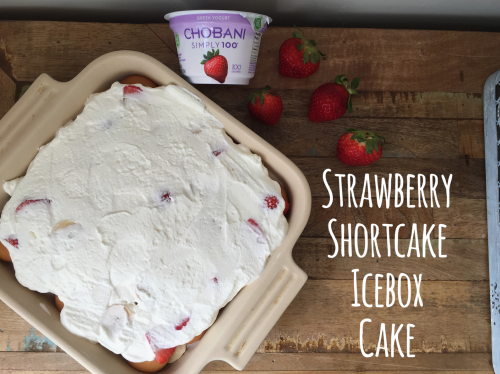 Spring is the perfect time to evaluate your diet and make small changes that can have a big impact on your family's health. In this sponsored post find 3 easy tips you can start doing today, plus a healthier spin on a classic dessert.
Tip 1: Go Local
As the temperature increases so do the number of local farmers' markets opening near you. Get out and enjoy what local farms have to offer. Eating more fruits and vegetables and shortening the distance from farm to fork is better for your family and the environment.
Tip 2: Read Labels
What's really in the foods in your kitchen?! Ingredient lists unlock all the secrets! Commit to being a more avid label reader and shy away from processed foods with ingredients you don't recognize or can't pronounce.
Tip 3: Cut The Added Sugar
The newest edition of the U.S. Dietary Guidelines recommends no more than 10% of total calories come from added sugars – that's about 12 teaspoons or 50 grams for a 2,000-calorie diet. Take inventory of the added sugars you're taking in – it's probably more than you think. Find more ways to put sugar on the chopping block and choose nutrient dense foods with little or no added sugar including Chobani Simply 100® Greek Yogurt. It's the only 100-calorie yogurt made with only natural ingredients that also provides less calories, sugar and fat than regular yogurt. It's also a good source of calcium! Aside from snacks, breakfast parfaits, and smoothies, try Chobani Simply 100 as part of dessert.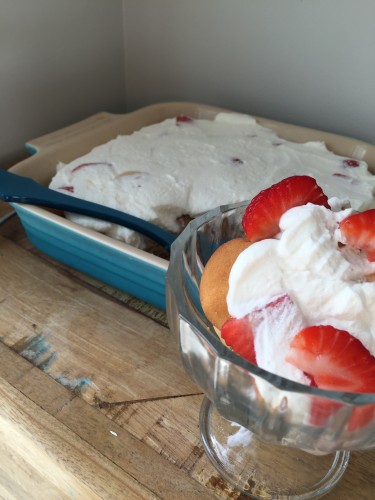 Strawberry Shortcake Ice Box Cake
My family can't get enough of this fruit-filled dessert. It has less fat and sugar but more protein than traditional recipes. Make this for an Easter dessert, springtime brunch, or summer picnic. Prepare the night before – it gets better the longer it sets in the fridge.
Serves: 8
½ cup whipping cream
1 teaspoon granulated sugar
50 vanilla wafer cookies
2 (5.3 oz) containers Chobani Simply 100 Strawberry Yogurt
2 cups sliced strawberries, plus more for garnish
2 medium bananas, sliced
Whip cream and sugar until soft peaks form, set aside. Line the bottom of a square 9×9 inch pan with a layer of wafer cookies (about 25 cookies); pour 1 container of yogurt on top of cookies and gently spread so that all are covered. Top yogurt with half of the fruit in even layer. Repeat layers with remaining cookies, yogurt, and fruit. Spread a thin layer of whipped cream over the top; cover with plastic wrap and refrigerate for at least 3 hours or overnight.
 
Nutrition Info Per Serving
Serves: 8; Calories: 226; Total Fat: 10 grams; Saturated Fat: 5 grams; Total Carbohydrate: 32 grams; Sugars: 15 grams; Protein: 5 grams; Sodium: 117 milligrams; Cholesterol: 21 milligrams; Fiber: 3 grams