Radishes are my springtime obsession, they're high in vitamin C and also offer calcium and potassium for healthy bones and muscles. Some folks shy away from these root veggies because they're stumped on ways to use them beyond salads. Here are two of my favorite recipes.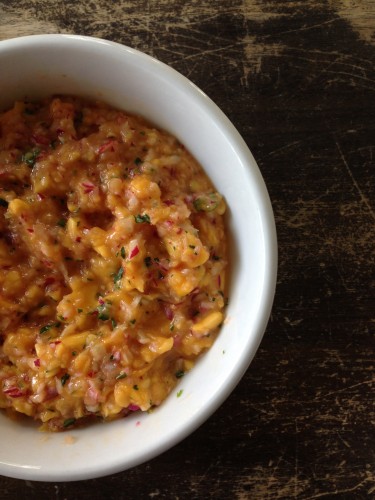 Mango-Radish Salsa
3 mangoes, peeled and diced
5-7 large red radishes, cut in half
½ red onion, roughly chopped
1 jalapeño pepper, chopped
Juice of one lime
1 handful fresh cilantro
3 Tbsp olive oil
Kosher salt and freshly ground black pepper to taste
Place all ingredients in a food processor fitted with a steel blade – pulse gently until ingredients are combined – being careful not to puree.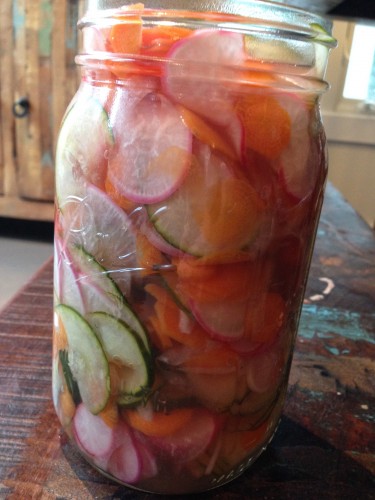 Quick Sweet Pickled Veggies
½ cup apple cider vinegar
½ cup granulated sugar
1 cup water
2 teaspoons kosher salt
4 cups thinly sliced vegetables (such as cucumbers, red onion, radishes and carrots)
In a small saucepan, combine vinegar, sugar, water and salt. Bring to a boil and allow sugar to dissolve.  Stir in vegetables; turn off heat and allow to sit on the stove for 10 minutes. Transfer to a glass jar and cool on the counter. Store in the refrigerator for up to 2 weeks.