Pantry Chocolate Bark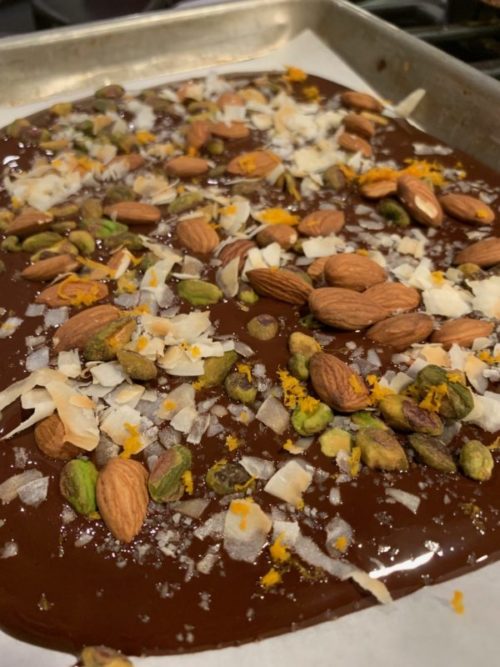 8 ounces chocolate (any kind), chopped
1 cup mixed nuts, granola, dried fruit, freeze dried fruit, seeds – whatever you have, anything goes!
Sea salt for sprinkling (optional)
Melt chocolate in the microwave or over a double boiler. Once melted spread on to a parchment lined baking sheet. Sprinkle with desired toppings and sea salt, if desired. Allow to set until the chocolate is hardened. Pop in the fridge or freezer for faster setting. Break into pieces and enjoy. Store in an air tight container for up to one week.