Shockingly, I never get tired of cooking for my family but weeknights can be stressful and busy so I rely on a few quick and easy meals to help ensure there are no hangry folks in my house at dinnertime.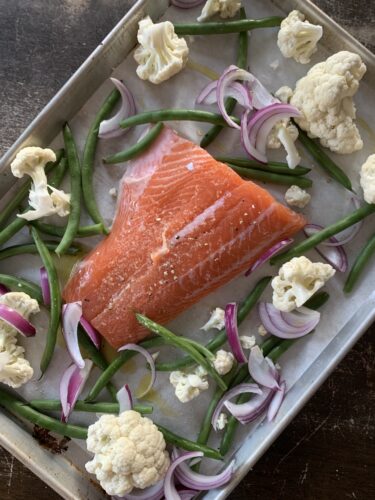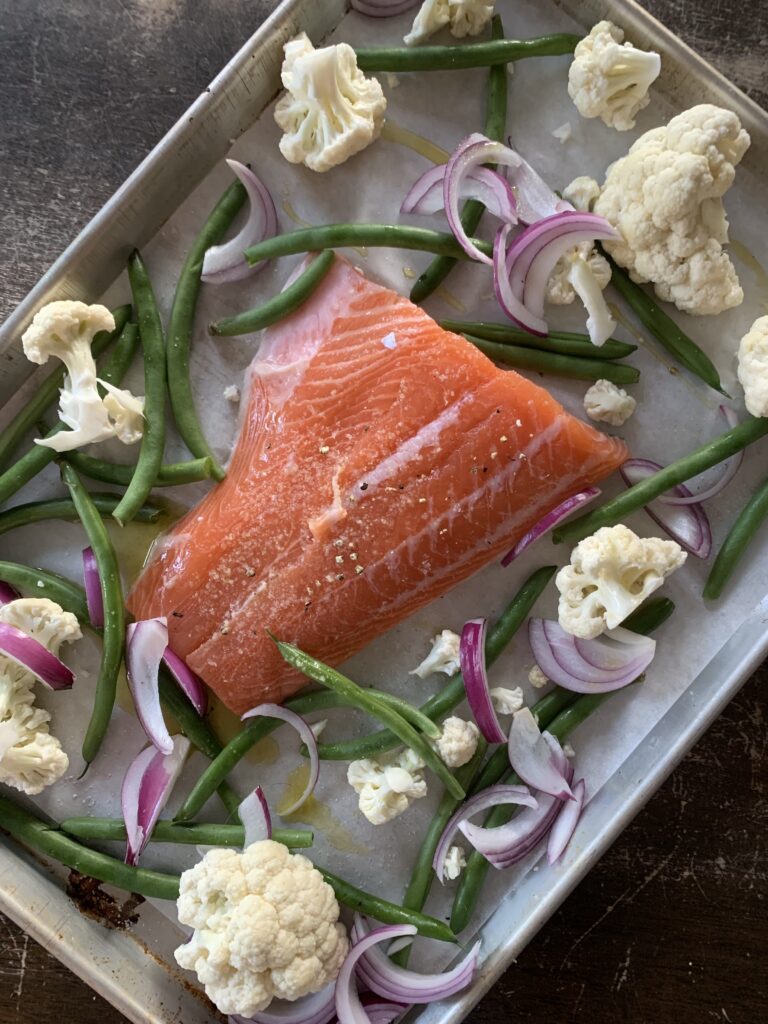 #1 Make Ahead Sheet Pan Salmon
Lay a 1-pound piece of salmon skin side down on a sheet pan and surround with vegetables – I suggest cauliflower, green beans and red onion or zucchini and mushrooms with carrots or radishes. Drizzle with olive and season with salt and pepper and bake at 400-degrees for 10 minutes. After 10 minutes, brush salmon with a little sauce – honey mustard, BBQ, pesto or teriyaki – and return to the oven for another 5 to 7 minutes or until salmon is cooked through and veggies are slightly tender.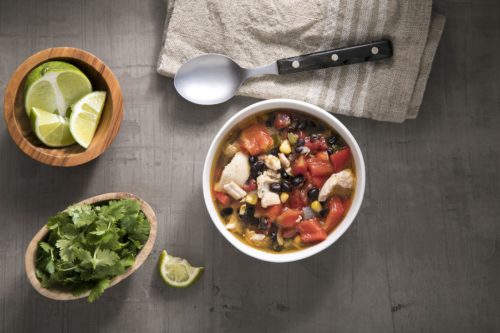 #2 Instant Soup
This Instant Pot Tex Mex Chicken Soup is the easiest, most flavorful soup – complete with a spicy kick. Serve with tortilla chips and guac for a fiesta-style dinner. Deciding which Instant Pot to buy? Here are my top picks on Amazon.
Recipe: Instant Pot Tex Mex Chicken Soup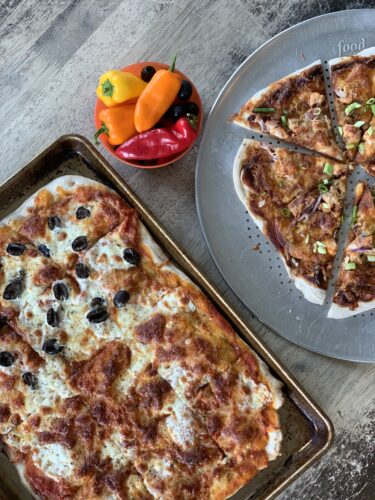 #3 Pizza Night
Pizza Friday is our favorite night of the week. You can DIY your dough or just pick some up at your local grocer or pizza shop. In a pinch, bake atop pita or flatbread instead. More pizza night must haves.
What's your favorite go-to weeknight meal?
this post includes affiliate links