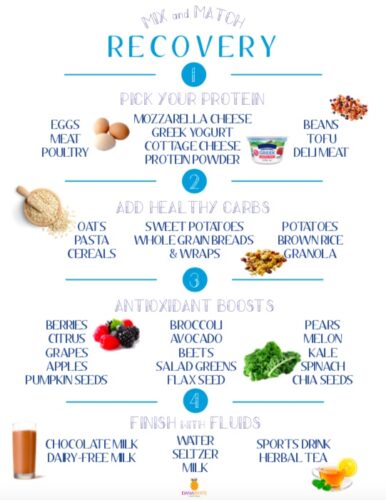 Recovering after workouts is the key to optimizing strength and performance.
The rules of recovery are actually pretty simple. Give your body back what it lost during training…..
Energy – from carbs
Amino acids – for muscles
Fluid + Electrolytes – to replace sweat losses
Antioxidants – to fight inflammation
The TIMING of this intake is also vital to good results so to help make recovery happen in a timely fashion I created this easy chart. Choose one food or beverage from each category and build your recovery meal or snack.
A go-to recovery breakfast is eggs with sweet potato and spinach + lotsa fluids. What's your favorite recovery food?