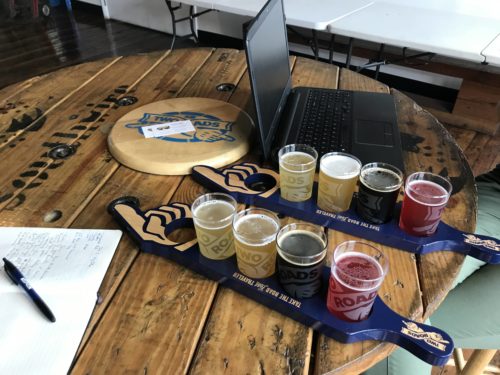 I've been chatting it up with some of the best beer makers in Connecticut. Here are a few of my favorite recipes that pair beautifully with their bodacious brews.
Pilsners & Pizza
The folks at New England Brewing Co. suggests their Elm City Pilsner to sip with slices of pizza. Brewer and owner Matt Westfall from Counter Weight Brewing Co. recommends a crispy crusted New Haven style pizza with his Workhorse Pilsner.
Recipes
Beer for Brunch
My new obsession and go-to brunch beer is Espressway Cold Brew Coffee Stout from Two Roads Brewing Co.. Coffee and beer may seem like an odd combo but one sip and a few solid brunch recipes will quickly change your mind.
Recipes
Breakfast Casserole Cups with Sausage & Tomato
Pumpkin Chocolate Chip Muffins
IPA +TACOS = LOVE
The light bitterness of a fruity IPA like Headway IPA from Counter Weight compliments taco staple ingredients like lime and cilantro. Prepare the fish in a beer batter for double goodness.
Recipes
Hefeweizen Heaven
Crisp, light and astonishingly refreshing, Two Roads No Limits Hefeweizen screams SUMMER. Enjoy with grilled fish, beer brats and fruit desserts.
Recipes