Ok – I have no choice but to be tomato-obsessed this time of year. Fresh salsa is always delicious but a little time consuming to do all that chopping. Here is my answer – get out the food processor.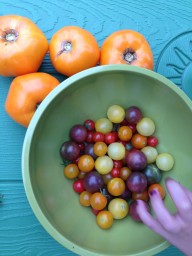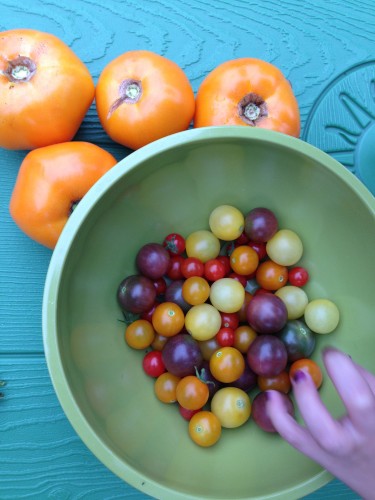 Start with fresh tomatoes (please note, my daughter's little fingers stealing them faster than I can pick 'em!).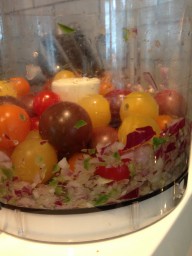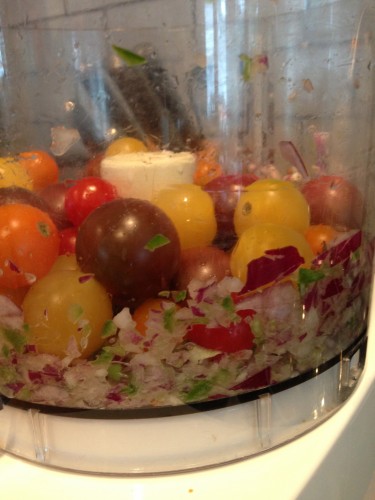 Process red onion, jalapeno pepper and garlic first to give them a head start. I'm not a fan of unpleasantly large chunks of onion/garlic in my salsa. Add whole cherry tomatoes, chopped large tomatoes and fresh cilantro. Season with 1/4 teaspoon of salt and a squeeze of fresh lime.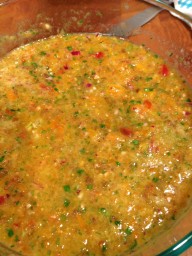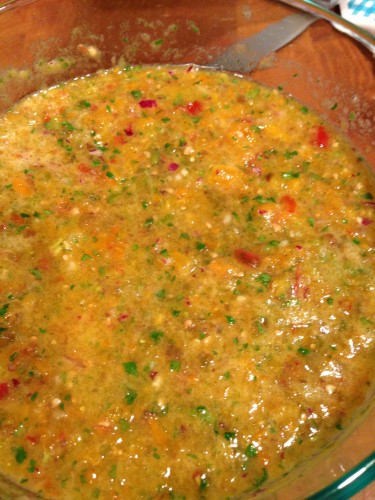 Process for 30 seconds and you're done. Allow to sit for at least 15 minutes before adding additional seasoning – the flavor will continue to develop the longer it sits. Serve right away or store in the fridge for up to 5 days.