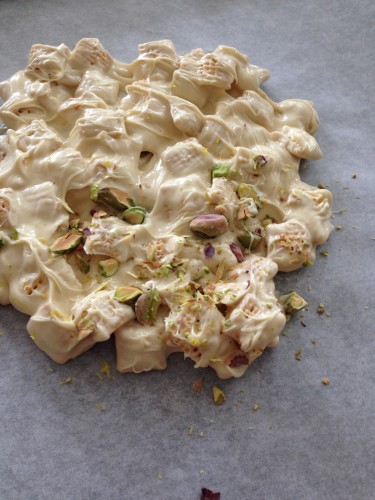 Celebrating the flavors of fall, plus a side of heart health for cholesterol awareness month!
Are you a PSL lover and a pumpkin spice fanatic? You probably have the ingredients to make your very own spice blend in your pantry right now. Get the recipe and some tips on the health benefits of this craveable spice combo in this article for Food Network.
It doesn't get much cozier than Favorite 3-Bean Chili , plus there is plenty of fiber and plant sterols to fight bad cholesterol.
To go along with your chili, bake a batch of Cheesy Chive Muffins made with the polyunsaturated goodness of corn oil.
Instead of greasy french fries get roasting! Fall veggies like potatoes, squash, radishes and onions make fore a nutrient filled side dish. Toss with olive oil, salt, pepper and roast at 400F until tender.
Save room for dessert! Quiet possibly the easiest way to make a from scratch dessert, drench whole grains, nuts and/or fruit in chocolate. Spread, set and break into finger licking pieces. White Chocolate Pistachio Crunch Bark (pictured above) is the sensible sweet treat you need in your life.