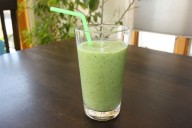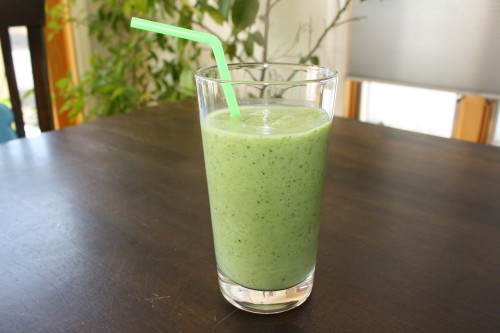 Feeling like mixing things up on a friday! Fruit smoothies are an easy sell but don't count out those leafy greens. Pair up fruits and veggies in this power drink!
Go Green Shake
Serves: 1
1/2 banana, chopped
1 kiwi, chopped
½ cup kale
½ granny smith apple
¼ cup white grape juice
¼ avocado, diced
Ice
Place ingredients in a blender and blend until smooth.
Nutrition Info Per Serving
Calories: 250
Total Fat:  6 grams
Saturated Fat: 1 grams
Total Carbohydrate: 50 grams
Sugars: 31 grams
Protein: 4 grams
Sodium:  27 milligrams
Cholesterol:  0  milligrams
Fiber:  9 grams