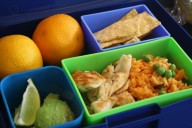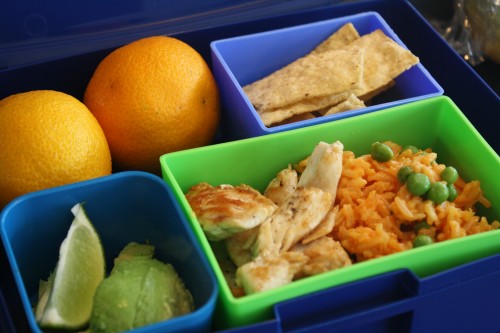 It makes me both happy and sad that it's time for my little ones to head back to school. Along with the hustle and bustle comes the lunchbox conundrum —  what to pack? what will they eat? is it healthy? Hopefully I can help take some of the guesswork and stress out of the morning routine. I polled parents to see what they are (and aren't) packing for their kiddos and now I'm giving my best tips on making school day lunches happy and healthy.
Survey Results
Parents were hungry to weigh in! Here are some highlights of my survey.
77% of parents report packing lunch daily
19% say they "always" struggle deciding what to pack
More than 60% state they don't know what to make
A third don't know how to make it healthy
Most popular lunchbox staples include: sandwiches, yogurt, cheese
30% regularly include juice
13% pack cookies and other sweets
Healthy Tips & Ideas
A little planning goes a long way but try not to over-think it too much. Keep it simple, safe, and tasty and your little ones will have an energizing lunch to keep them going strong all day long.
Tips
Keep it cold – invest in a well insulted lunchbox and a appropriately sized ice pack
Keep it warm – pack pasta, soups, rice dishes, bite-sized pieces of pizza or quesadillas in an insulted BPA-free thermos – they will keep food warm for up to 6 hours without needing to be reheated
Make extra – dinner leftovers (or a slightly modified version) make a wonderful lunch
Chill out  – freeze yogurt tubes and baked goods (like mini muffins) ahead of time – pop in the lunchbox and they'll defrost by lunchtime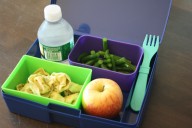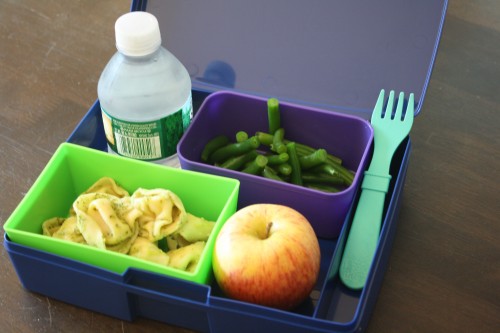 What to Make
When your child can't take another sandwich – mix things up with some of these healthy main course ideas and recipes.
Cheesy Rice with chicken
Tortellini
Pizza bagels
Grilled cheese with turkey and baby spinach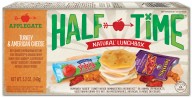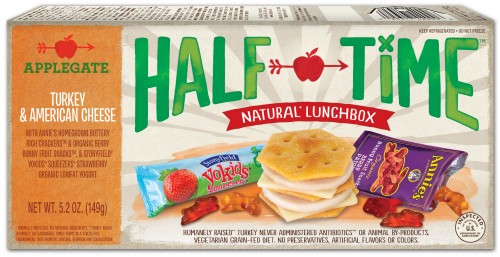 Packaged Options
Parents said they often include packaged items like snack foods, hummus, and even pre-made lunch kits for their kids – especially when pressed for time. There's no denying that homemade is  best but that's not always practical. Here are some grab-n-go options made with high quality ingredients.
•    Annie's snacks
•    Applegate HALF TIME (disclosure: I'm on the advisory board and my girls love these)
•    Sabra Hummus with Pretzels
•    Horizon Milk Boxes
Sound off: What's your biggest lunchbox dilema?