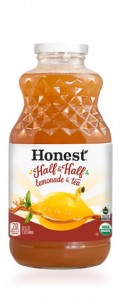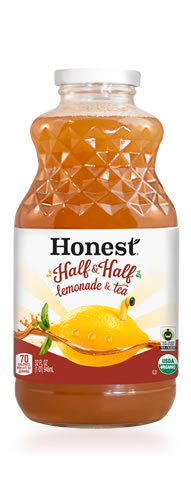 These trends are popping up with the warmer weather – find out how to keep them fit for summer.
Fresh Mint
I love mint but don't always know what to do with it. A few sprigs in a glass of sparkling water is a refreshing treat but after a recent trip to The Inn, I've found a new favorite option – tossed with fresh kale and a creamy dressing.

Arnold Palmers

This old school combo of iced tea and lemonade is making a big comeback! Use simple syrup for concentrated sweetness instead of gobs of granulated sugar or experiment with honey and agave as more natural sweetening options – a little goes a long way. Honest brand also makes a delightful bottled that's ready to go when you are.
Salted Caramel Anything

This beautiful duo of salty and sweet works with chocolate, popcorn, frozen yogurt and coffee drinks. Simply drizzle with caramel sauce and a sprinkle of good quality sea salt. Trader Joe's makes an impressive jarred sauce and Ina's homemade recipe is truly amazing. The key to success here is simple – moderation!! Indulge sensibly and then reach for some fresh fruit to counteract that sweet tooth.
Spice Rubs

Don't have time for a marinade? Sprinkle meat, poultry, fish and veggies with a homespun concoction of herbs and spices; both are filled with cell-protecting antioxidants. It gets even better – spices impart big flavor for virtually no calories.
Recipes: Sassy spice rubs from Healthy Eats
Local Breweries
Good for your spirits and the local economy; small breweries are making some seriously good brewskies. In my neck of the woods it's Two Roads – their seasonal Road Jam touting raspberries, lemongrassis crisp and refreshing with just enough umph. A serving of beer has the same calories as a glass of wine or shot of alcohol, so just keep track of those servings and avoid going overboard.
Classic Frozen Cocktails
Old school alcoholic bevvies are getting slim for summer. Avoid bucket-sized glasses and use the freshest ingredients (measure out the booze too!).
Recipes: Lightened Up Margaritas and Pina Coladas