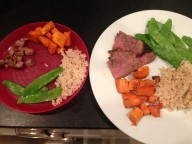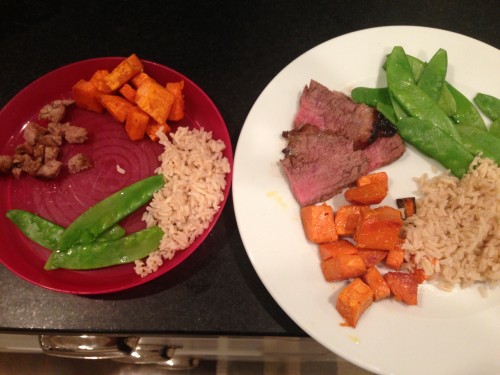 I love this easy marinade – it works beautifully for for salmon, shrimp, pork, chicken, veggies, or my favorite – flank steak.
Simply mix equal parts brown sugar, rice vinegar, and soy sauce. Yup, that's it!
Marinade your protein or veggies of choice for at least one hour or up to 24 hours depending on what you're cooking, then grill or broil. You'll never reach for a bottle of store-bought teriyaki again.
Happy Cooking.