Smoothie Freezer Packs Gone Wild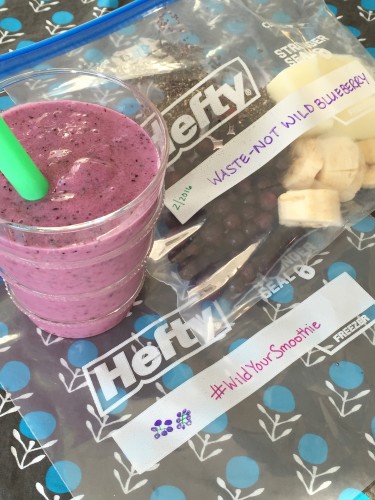 I've become obsessed with make-ahead smoothie packs. 
This recipe features antioxidant-filled wild blueberries, chia seeds, and touch of lemon zest!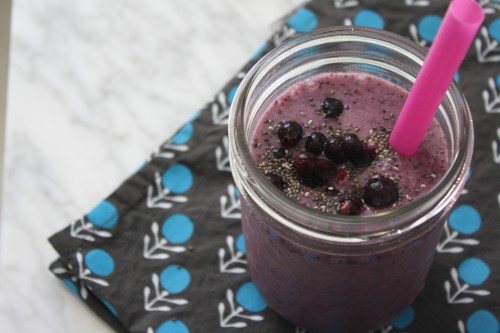 Waste-Not Wild Blueberry Smoothie
I hate to waste food and I love to save time! Make-ahead smoothie packs are my answer to quick breakfasts and snacks, plus they're a terrific way to reduce waste in the kitchen. When a bunch of bananas are getting too ripe or that tub of vanilla yogurt is about to expire, measure out and toss ingredients into freezer safe bags.
serves: 1

Smoothie pack:
½ cup low fat vanilla yogurt, frozen in cubes
1 cup frozen wild blueberries
1 teaspoon lemon zest
1 tablespoon chia seeds
½ banana, sliced

1 cup coconut water


Combine smoothie pack ingredients with coconut water in a blender and blend until smooth.


Nutrition Info Per Serving:
Calories: 312; Total Fat 4g; Saturated Fat: 1g; Carbohydrates: 64g; Fiber: 11g;
Protein: 8g