Frozen Treat Round Up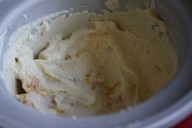 I must say, I have made some gosh darn delicious frozen goodies for Healthy Eats!
Here's a round up of some favorites – grab a spoon!
Peaches & Cream Frozen Yogurt
One-Ingredient Banana Ice Cream
Black Raspberry-Vanilla Granita
Gourmet Ice Pops
Dark Chocolate Frozen Yogurt
Which is your favorite?